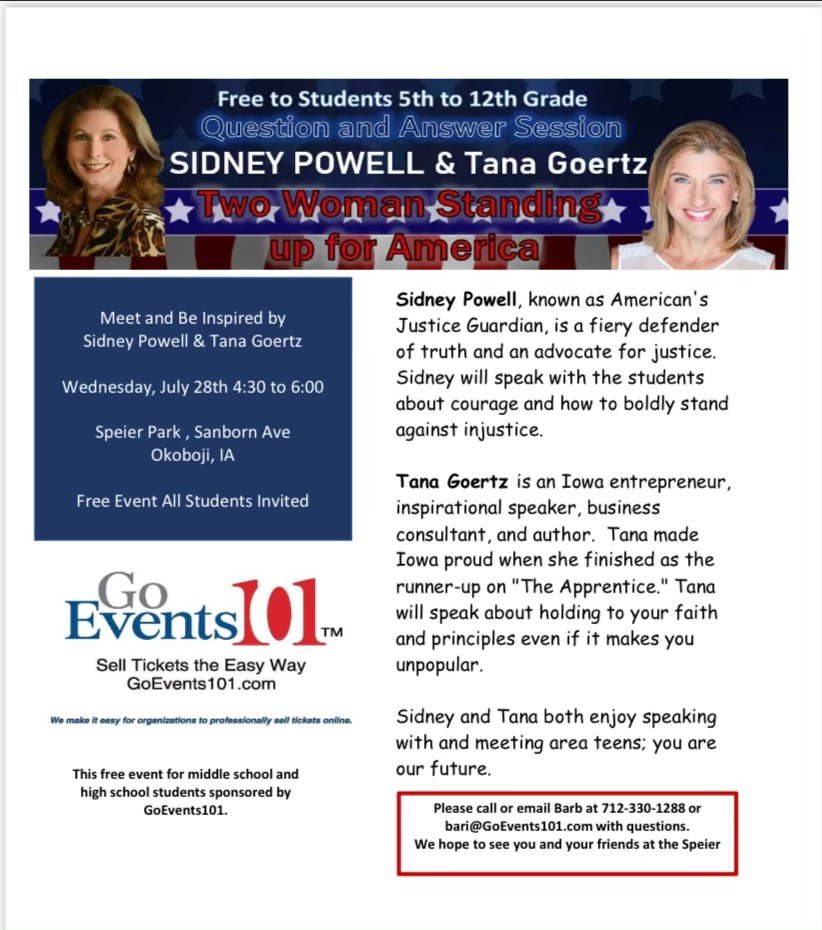 Tana Goertz is an Iowa entrepreneur, inspirational speaker, business consultant, and author. Tana made Iowa proud when she finished as the runner-up on "The Apprentice.". Tana will speak about holding to your faith and principles even if it makes you unpopular.
Sydney and Tana both enjoy speaking with and meeting area teens; you are our future.
Sidney Powell, known as American's Justice Guardian, is a fiery defender of truth and an advocate for justice. Sydney will speak with the students about courage and how to boldly stand against Injustice.
Free to students 5th to 12th grade.
Question and answer session Sidney Powell and Tana Goertz
Two women standing up for America