With the daily news bashing President Donald Trump nonstop, Tana Goertz, an Iowa Trump loyalist who bet the farm for Trump's 2016 win, just cannot wait to jump in and help Trump's 2020 reelection.
"I am all fired up, and ready to go to work," said Tana Goertz, who was a senior advisor for Trump's 2016 campaign and a self-labeled "Trump loyalist."
Goertz, an energetic public speaker and successful business coach, became a household name and American TV personality in Trump's famous reality show "The Apprentice." She was the runner-up in the third year of the series.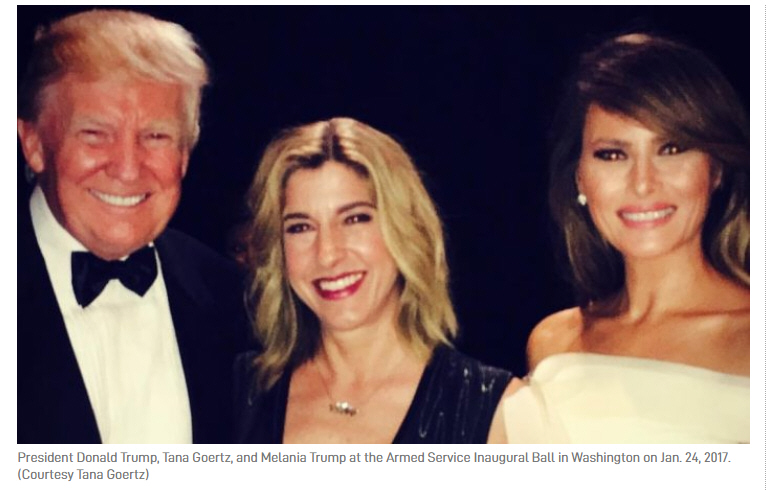 When asked to comment on the news that portrays the president negatively, Goertz said she always tells the truth about Trump—true stories that most of the public doesn't know about, which are completely opposite to the reports by many network reporters.
Through her personal experience working with Trump and his family, Goertz said she has seen a lot of Trump's kindness, compassion, and desire to help the underdog. She has always been eager to share with the public about what she personally knows about Trump.
Goertz said that as a businesswoman she has learned always to make judgments on logic and common sense, not emotion and feelings. Her faith in the president came from her personal observation and appreciation of him and his children.
Goertz said that Trump never drank and smoked, worked long hours every day, and all Trump's children were well behaved, poised, and professional. The worst thing she saw Trump drink was diet coke. She never even saw Trump drinking coffee.
Goertz proudly mentioned that during the 2016 campaign, she took many $1000 bets, and even bet her BMW, just to show people her confidence in Trump winning the election.
With more than a year to go before Iowa's presidential primary, Ballotpedia already reports 471 people have filed with the FEC to run for president in 2020. The 2020 presidential election will be another war for all the candidates.
Although Goertz believes that Trump will face an uphill battle for his second term, she only wanted to talk about her continuous support for the president.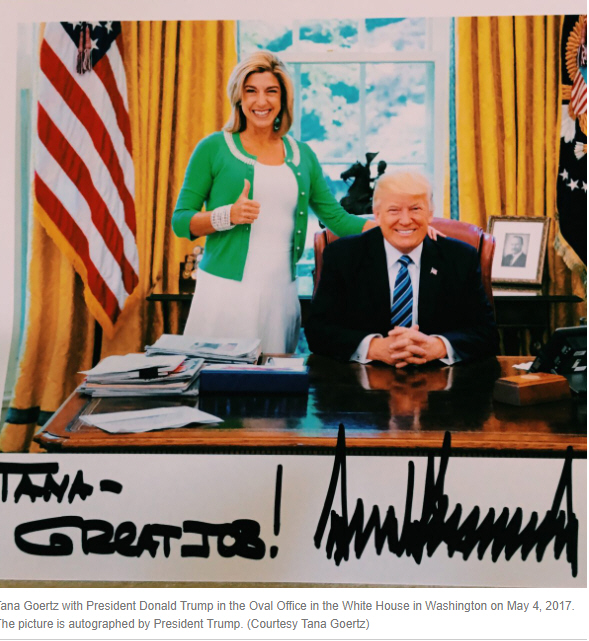 "Our troops are ready to take marching orders, and ready to go to work. I have an army of people ready to go to work again," Goertz said with great enthusiasm.
Goertz said since Trump won in 2016, she hasn't stopped motivating and organizing his ground campaign. She claims that if she sends out a message to activate her Midwest grassroots team, a quarter of a million Trump supporters will be reached and mobilized within half an hour just by one tweet or one post.
As a business expert, Goertz projects a Trump win in 2020 based on very practical reasons: Trump made the economy great again, reduced taxes, lowered the unemployment rate to the lowest it's ever been, and is desperately trying to protect the nation from illegal immigrants.
"He put the actions to his words," Goertz.
"I know the character of the man who is taking us to the promised land," said Goertz, and she believes without any hesitation that "he [Trump] is the only one strong enough to do it."
On the current shutdown caused by the debates between the president and Democrats on the border wall, Goertz stated on Twitter: "Let the master builder build the wall. Walls work."
Goertz believes the negative campaigns against Trump are born of the fear people have of his draining the swamp, which they hate him for. Trump has put the spotlight on the corruption in D.C., Goertz said.
"I am proud that he wants to drain the swamp, and think that he did a fantastic job on bringing the deep state to the spotlight," said Goertz. But she also pointed out: "the swamp is very deep, and there are still lots of predators and snakes in there."
After her successful effort to help get Trump elected, Goertz was offered a job in Washington. She decided instead to go back to her private business in Des Moines because she never liked the political world.
With the 2020 presidential campaigns quickly approaching, the excitement is back again. For her, helping Trump "wasn't a job. It was an honor, and it was a mission to make history with this man."
Goertz made no effort to hide her love for her favorite president. "I just know the sacrifice made by him and his family. He and his wife didn't have to do this, nor did his children," Goertz said.
When asked what would be her level of confidence in Trump winning a second term on a scale of 1 to 10, Goertz answered: 9.
Article here https://www.theepochtimes.com/loyalist-who-bet-the-farm-for-trumps-2016-win-is-fired-up-for-his-reelection_2778373.html